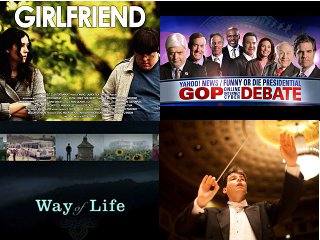 This year has a theme of collaborative leverage. Even with a leviathan of projects that start with a prospectus hand-in-hand with persistent crowd-funding strategies, we've found those with the tenacity to keep things on the front burner paid off well — even if it takes years.
Given lower and lower budgets that press us creatives for new and faster ways to collaborate, pioneers like "Girlfriend" director Justin Lerner and "Way of Life" director David Driver kept their work going and going, not by coasting on coattails, but keeping the momentum forward and clearly communicating their updates online.
With 34 posts this year, including several from contributing authors, here is a selection of favorite subjects covered on our blog.
One of your favorites not on the list? Browse the archive and comment below.
Finally, check out our 10 best posts of 2011, 2010, 2009 and 2008.