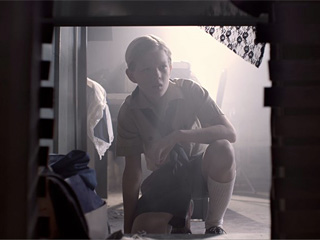 [UPDATED 9/20/2010 — "Porcelain Unicorn" won the contest and earned Ridley Scott's praise!]
[UPDATED 9/6/2010 — "Porcelain Unicorn" was voted into the Top 5. Voting continues until 9/17 at youtube.com/philipscinema under the "Gallery" tab, where the video with the most thumbs-up votes wins.]
Phillips' Parallel Lines, originally a 5-film series from RSA Films released this last April to promote a television, is in the middle of another line of online film. This go-round is the "Tell It Your Way" competition where 3-minute works from filmmakers all around the world keep the same 6-line script about a unicorn.
No stranger to a challenge, Keegan Wilcox took the reigns. He has worked in the entertainment industry in varying capacities for over six years after graduating from the Dodge College of Film and Media Arts in 2005. He is now owner/operator of his own commercial production company called 100to1 Productions, which has been in business for three years.
From the over 600 entries, Wilcox's film "Porcelain Unicorn" is currently in the top ten.
Of all the contests to enter, why this one?
Keegan Wilcox Truth be told, I dislike competitions. I think they're the antithesis of what allows a good film to be made. They eliminate a filmmaker's most valuable asset: time. However, when I found out this one was engineered by Ridley Scott, I couldn't resist. I'm a huge fan of his and would love nothing more than for him to acknowledge our work.
Which of the five original films from RSA inspired you the most and why?
KW That's a tough question. Much like this competition, all five films had their own significant qualities. I admired "The Gift" for its technical ingenuity and visual craftsmanship. I admired "El Secreto de Mateo" the most for its powerful story and brilliant take on dialogue. I would probably be the most indecisive judge in a competition.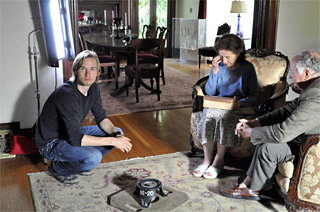 You're usually producing commercials but here you wrote and directed. What was your process for creating your entry, "Porcelain Unicorn?"
KW Well, I've dipped into the directing pot before on several commercials, more recently in the last two years. Really, I've been doing this since I was about 14, so it's engrained in my psyche. For me, the most important part of the process — and also the hardest part — is finding a good story worth communicating. That's where I really focus my efforts, because once we have that, it's simply about how to pull it off. My business partner and I spent a full week developing ideas, throwing most of them in the trash, and then spent another week writing three of our top choices. We sent our scripts out to friends and colleagues whose valuable input helped us decide which one to produce. A week-and-a-half of pre-production, two shoot days and ten post-production days later, our film was ready to submit… one hour before the deadline.
Usually contests like this are juried. But via YouTube, this one asks anyone (signed into YouTube.com or not) to vote for the best ten before they officially see the eyes of director Sir Ridley Scott. What are the challenges you face with marketing your contest entry?
KW The biggest challenge for us has been strategy. No one really has had a simple answer on how to maximize online exposure, especially with a film like ours. It quickly becomes labeled as just another "Holocaust or World War II short film." There's a billion out there and most of them suck, so why watch another one? Forget that when people see it, they love it — first we need them to know it exists. So part of our "strategy" has been asking people with large online followings to promote our film and encourage their followers to vote. We've reached out to dozens of blogs, radio stations and newspapers, but it's difficult to monitor those results, because the competition runners keep the tally hidden until September 6th.
You're working with limiting your time production and post with strict deadlines, balancing a fixed script with your wild imagination, reaching a potentially wide exposure (albeit online), and maybe making a buck or two. Do you think this the future of short films?
KW If this was the future of short films, I think it would have happened already. The short film medium will always be there to fulfill a multitude of needs, whether that be advertising, online or artistic self-promotion. Competitions are just another exhibition where fledgling filmmakers can strut their stuff, as they have always been.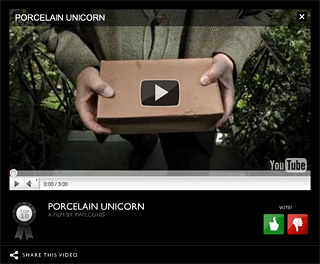 You need to vote by this Sunday, September 5th for you to get to the next round. How can readers help and what happens next?
KW Yes, the clock is ticking! If you want to see an excellent three-minute short film, you can visit our website at porcelainunicorn.com, and click on the link to vote. You can also check out the competition website directly at youtube.com/philipscinema, where you'll find the top ten contestants listed under "Gallery." The five films with the most public votes move on to the third and final round, where the winner will be selected by Sir Ridley Scott himself. We have until 3pm on Sunday to accumulate the most votes! I believe we're only one of two US entries.