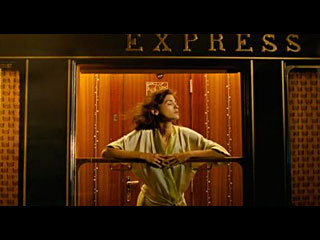 At least three cinematic ads in the last four weeks have taken new leaps online to grab your attention:
Released today (5/5, special for Chanel), the 2:20 spot was directed by Amelie filmmaker Jean-Pierre Jeunet, stars actress Audrey Tatou (who is also playing the role of Coco Chanel in the upcoming biopic "Coco avant Chanel"), and features Billie Holiday's "I'm a Fool to Love You."
Previous ads for Chanel have gone long, such as a 3-minute 2006 spot directed by Baz Luhrman and starring Nicole Kidman. (Making of also available.)
Wieden + Kennedy Amsterdam partnered with Vimeo.com to break the limits of the video player and gracefully take over the screen. (Making of also available.)
[vimeo]http://vimeo.com/4281939[/vimeo]
Best experienced on Vimeo rather than the embed above.
Back in 2003, Honda had a 2-minute spot called "Cog," directed by Antoine Bardou-Jacquet and created by Wieden+Kennedy London.
Trumping their new 21:9 television, this Gotham-inspired seamless film directed by Adam Berg and created by Tribal DDB and Stink Digital. Online, the user interacts with playback slightly more than usual: to freeze frame, to jump over to a making-of examination of three key moments, or to play as normal.
You can also view the film at Stink Digital.
Previously, Philips had Wong Kar-wai do a long-form ad for their Aurea television, "There's Only One Sun."