Part of a series of posts about great film, web, or design artists and their work abuzz online and in-person.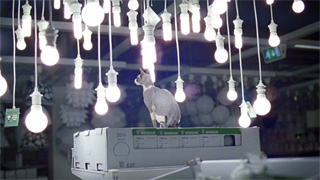 What do you get when IKEA uses a hundred cats and five camera crews for a new ad running in the U.K.? "Happy Inside," another TV advert-turned-viral. Director Adam Berg — the force behind Phillips' "Carousel" ad — and agency Mother London put it together.
The campaign also involved Cake who's using a Facebook page to handle a contest for people guessing which furniture attracts the most kitties.
Also take a look at the behind-the-scenes video, which has clocked about 2,000,000 views in a week.
(Link via cinematographer Dagmar Weaver-Madsen.)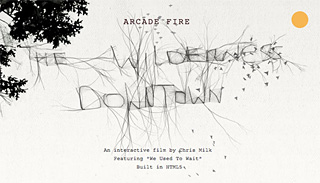 The Google Creative Lab Technology Lead, Aaron Koblin — whom we interviewed in 2007 for his "How Do I Say This" website with MTV and wrote about again for his Radiohead music video work in 2008 — recently worked with music video director Chris Milk on the new Arcade Fire music video experiment, "The Wilderness Downtown."
Koblin describes it as "an interactive HTML5 short created with data and images related to your own childhood. Set to Arcade Fire's song 'We Used to Wait,' the experience takes place through choreographed browser windows and utilizes many modern browser features."
Also check out Creativity's behind-the-scenes interview and storyboards.
(Better than the above embed, visit the official video site for a more personalized experience with the video.)