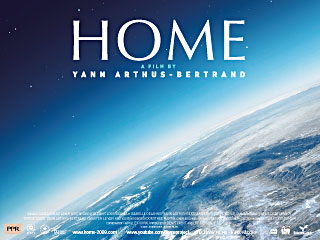 YouTube will be premiering an environmental, non-profit feature documentary by Yann Arthus-Bertrand. "Home" is simultaneously being released in 50 countries in movie theaters, on TV, on DVD and on the internet.
You can view the film starting June 5th at http://youtube.com/homeproject.
The press release touts French director Luc Besson ("The Fifth Element," "The Professional") who is involved as a producer. Oscar-nominated, Globe-winning actress Glenn Close narrates.
https://www.youtube.com/watch?v=G8IozVfph7I
[UPDATE: Video no longer available.]
Arthus-Bertrand is a photographer known best for environmental work. On his web site, his biography mentions that "[h]e also discovered the beauty of the world seen from above when he became a hot air balloon pilot and began experimenting aerial photography."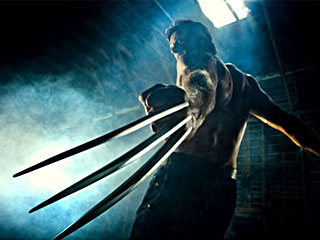 Virtually nothing about this was written about in the trades. The Hollywood Reporter only picked up the Reuters release. One commenter ironically noted that the first simultaneous online/offline premiere was "X-Men Origins: Wolverine," which was leaked online prior to its May 1 theatrical release.
Within the last two years, but especially in recent months, feature films have been premiering online:
May 2009 – "The Hunt for Gollum," a 40-minute fan film based on "The Lord of the Rings" and which received a blessing from director Peter Jackson, premiered via DailyMotion, one of the popular competitors to YouTube.
April 2009 – Full-length feature documentary

"Bananaz,"

about music group Gorillaz, premiere exclusively online for global audiences at Babelgum.com.
October 2008 – "Crawford", a full-length feature documentary, premiered on Hulu.com.
October 2008 – Wayne Wang's feature film, "The Princess of Nebraska," premiered on YouTube. The film is now no longer available to watch.
July 2007 – Google Video (no longer) distributed "Waterborne," which ended up netting "80,000 viewers, but only 300 went on to purchase the $3.99 download."
March 2006 – Before YouTube was around, the over-discussed film "The Secret" premiered online. It's now viewable for $4.95. The distribution was made possible by Vividas, a developer/provider of video streaming technology.
Related, social causes tend to work well online, especially events (Pangea Day), shorts ("50 People 1 Question"), commercials ("Girl Effect") and other high-profile features ("11th Hour.")