As rap artist Jay-Z passes a new milestone, originally held by Elvis Presley with 10 American number one albums on the Billboard 200, you may have seen him in a commercial for Rhapsody, a music download site from RealNetworks. The ad recreates ten of his album covers.
In order of appearance, here are the albums being shot in a seemingly-seamless edit: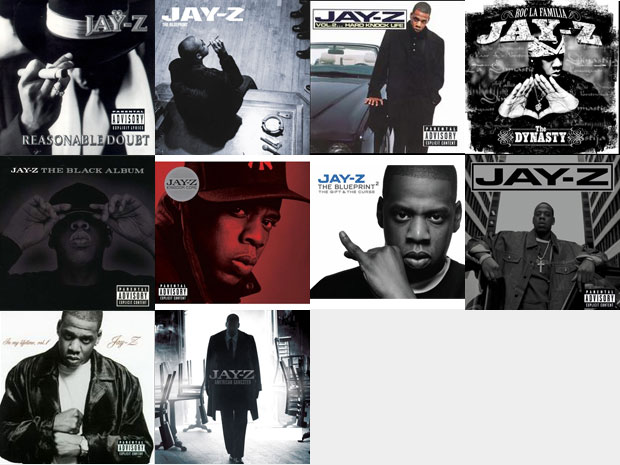 Campaign: Droga5, New York
Directed: Anthony Mandler via Les Enfants Terrible (LET)
Director of Photography: Jonathan Sela
Executive producer Ciarra Pardo
Post Production: Ghost Town Media
Editor: Ryan Treese Bartley
VFX: Brandon Parvini
Post Producer: Matthew Primm
Audio Post Production: Nylon Studios, New York
Thanks to filmmaker Jaemin Yi for the link.