Part of a series of posts about great film, web, or design artists and their work abuzz online and in-person.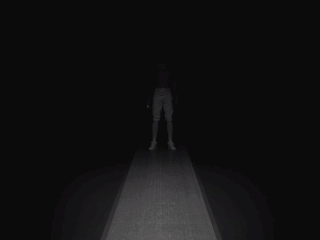 Shoemaker BUSCEMI recently used part of a commissioned short film as their website's hero video. It's provocative to barely show your product, yet push the envelope with a captivating intro that complements your brand.
The video was directed by Taylor Twist, featured world champion fencer Miles Chamley-Watson, and was edited by Daniel de Winter.

"Children See Children Do" is an ad from 2013 for Australia's National Association for Prevention of Child Abuse and Neglect (NAPCAN). This tearjerker has been incredibly viral, reaching over 10,000,000 across different channels according to their site.
(Link via Robert Sean Griffith.)

Mike Alger, who is now a VR Designer at Google, talks in this self-made demo video about the user interface design and user experience of virtual reality. He goes in depth into visual design methods once you're wearing a headset.
It's interesting to see this go beyond the "Minority Effect" approach and how we're getting closer to these interfaces in real life. (See our interview from 2010 with Department of the 4th Dimension's Matt Checkowski who worked on some of those designs for Spielberg.)
(Link via Carlo Eugster.)