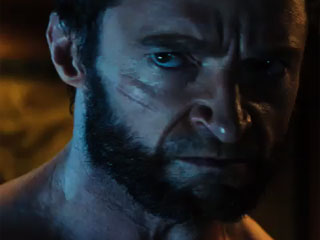 Looking for new ways to share your trailer or showreel? Take a look at how James Mangold, director of "The Wolverine" coming July 2013, dropped a square-shaped trailer through Vine, the still-figuring-itself-out Twitter companion. DigiDay has their two cents on the "tweaser" and GIF craze — or, in Vine's case, the MP4.
Converting video for offline iOS playback? Apple.com clarifies it best on their giant page of podcast specs (although ArsTechnica has more fun explaining), when it explains that the generation of phone and/or tablet makes of breaks the 1080p, 720p, and 480p MP4/MOV/M4V playback options that all play nice via an iTunes sync.
Writer's block? The original "Mad Men," David Ogilvy, wrote 10 tips in 1982, found in a rare book called "Unpublished David Ogilvy." They're still applicable today beyond the ad agency world and BrainPickings.org tells all. Side note: I've heard a lot of ad people talk about "disruption." I'd like to point out Ogilvy notes in #4, "Never use jargon words."
Got an idea for a TV pilot? Australian screenwriter Mike Jones breaks down the merits of a

series bible,

which can be great for financiers, collaborators, and others to take you seriously.
You don't give a damn about yourself? Hello Giggles blogged Dave Grohl's SXSW keynote, "the top 5 ways to a better life."
Got something to add or a whole new tip entirely? Post it in the comments below.