[vimeo]http://vimeo.com/2317118[/vimeo]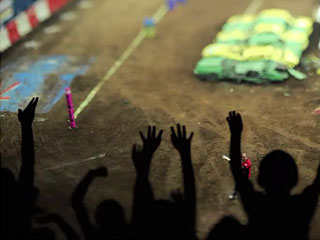 Short film "Metal Heart" by Sydney-based photographer Keith Loutit.
"These photographs and short films were made in ordinary places, probably not too unlike where you live. Combining a variety of techniques including tilt-shift and time-lapse photography, I aim to present Sydney as the Model City, and help people take a second look at places that are very familiar to them."
Some of Keith's films are screening at the Gasteig Cultural Center in München, Germany from now until January 15, 2009.
You can see four other short films, including Beached, which uses the same tilt-shift lens and frame-rate on his Vimeo. Also check out his Mac.com site with photographs from Singapore.
(Music: "Robot High School" by My Robot Friend.)