An editor by day, filmmaker Tony Zhou has a series of videos that are both entertaining and educational, especially "A Brief Look at Texting and the Internet in Film." In it, he's taken excerpts of films from the last decade and provided a voiceover commentary to his compilation about which highlights how the portrayal of text messaging and the internet on screen has evolved.
[vimeo]https://vimeo.com/103554797[/vimeo]
According to Zhou, the best examples utilize motion graphics rather than literal shots of phones and screens. Sometimes the text is by itself and sometimes it's wrapped in bubbles, emulating the user interface design of various apps we've come to recognize.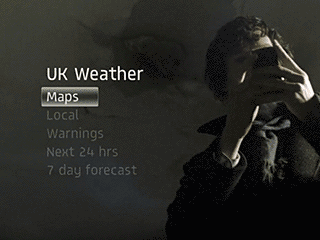 One of the most well-liked example in this video spanning decades of examples comes from the BBC's "Sherlock Holmes" series and Netflix's "House of Cards." In the former example, we see things like a character blowing while the text message reactions to the motion; in the latter, we see letters being typed as the character types them.
Since Zhou's trimmed-down "explainer" video is intentionally not an exhaustive list of use cases, commenters have added to his list, referencing examples like "Man on Fire", in which a character yells as the text gets larger. Other cinephiles brought praised films like "Her" and "The Departed" for their portrayal. Surprisingly to some, usages of texting and the Internet in "The Social Network" just didn't make Zhou's final cut.
After the edit went up online, a debut trailer for an upcoming film made yet another unique use of the texting monograph. Take a look at this from Jason Reitman's "Men, Women, and Children." The film just premiered at Toronto.
This isn't just a conversation for the fans – other filmmakers and designers are also joining in on the conversation. Screenwriter John August, who we interviewed recently on the FWD:labs blog, also brought up the piece in a recent blog post, saying:
In ten years, some of our choices will look quaint and foolish, but that's the fun and challenge of making new things.
(via Subtraction)