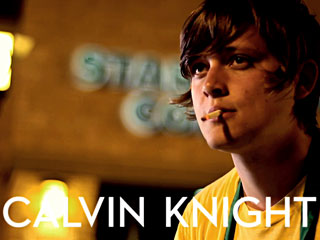 With just a trailer shot last weekend, the buzz blitz is on for the Searching for Sonny, a new action/comedy live-action feature yet-to-be-filmed on the Canon 5D Mark II, the 21.1-megapixel DSLR that shoots 1920 x 1080 video in H.264 format.
Of course planning a feature and finishing a feature are vastly different. Stop-motion films like Coraline were shot digitally (using Redlake 4K DSLR camera with Canon lenses), but regardless of who's first, it's already blowing up online. Popular tech blog Engadget and others were on the horn this morning.
(Since time of original publication, film trailer is unavailable.)
Mitch Aunger of Planet5D.com already did some thorough research, citing links on Cinema5D.com and Facebook.
Check out the comments on Vimeo for some Q&A with the filmmakers, now that tens of thousands of people are watching the trailer there.
The camera, which questioned everything when it came out in November 2008 for just about $3k, has it's share of problems, much in the same way as the Red did (and still does). For "Sonny," they had to shoot in 30p instead of 24 and used an adapter to use Nikon lenses, getting around a focus and aperture problem. The production also recorded sound separately, though the 5D has a mono-channel microphone.
(Thanks to Jaraad Virani for the tip.)