Part of a series of posts about up-and-coming artists, projects or movements across film, web, or design in cinema that go the extra mile for their audience.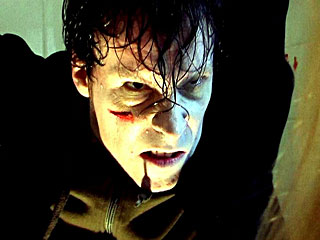 Currently abuzz at the 62nd Festival de Cannes is the feature zombie film, "Colin," directed by newcomer Marc Price with an inspired budget of $70.
Spent on a crowbar, a couple of tapes, and some tea and coffee, everything else came into place by leveraging volunteer zombies via Facebook and MySpace. One VFX make-up professional volunteered after working on "X-Men 3."
"All zombie films seem to be siege-based with people stuck in a house, a shopping mall or a pub, that's the formula. I was watching 'Dawn of the Dead' one night and it got me wondering if there'd ever been a zombie movie from the point of view of the zombies and I couldn't find one," he told The Hollywood Reporter.
Price, a 30-year old courier living in London, worked on the feature for 18 months. Previously, he had helped crew a friend's film.
He told CNN, "[a]nyone involved in sales will say, 'Oh, it cost [$70], well how much do you expect us to pay for that?' but with the current economic climate it seems to be a great way to make movies."
According to Daily Mail, a couple of Japanese film companies have already bid to distribute the movie. Price told the paper "[i]t's a bit weird to be at Cannes. Colin is just a movie shot on a camcorder and I have no delusions that's all it is. It's crazy to be arrogant about it. It's a small film which is really about story and character. It's a dirty little film, but we really hope it's got a lot of heart."
You can show your support for "Colin" by visiting the official site (trailer, clip, press release, press buzz), fan on Facebook, or follow on Twitter.
Related coverage is an interview with the director on ITN.
(Thanks to filmmaker Eric Yang for the tip.)