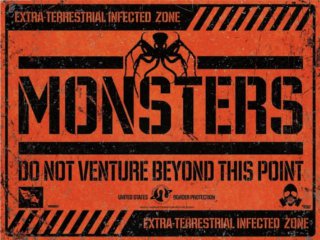 Featured on today's episode of KCRW's talk program, The Business, host Matt Holzman spoke with British filmmaker Gareth Edwards, whose film "Monsters" opens this weekend after staying abuzz with sci-fi/horror audiences since its premiere at SXSW.
Having fund-raised and made his first feature film for $250,000* using his visual effects chops and a mix of guerrilla-style filmmaking plus do-it-yourself tenacity, he learned two lessons: the constraints of a small budget leads to smarter decisions and the lack of control leads to creative surprises. In the interview with KCRW, which begins 19 minutes into the program, Edwards shares a unique story of how a scene with cows came to be: they were just in his way to another location.
After collaborating on post and doing the visual effects himself, he ended up making the money back on foreign sales and just took 50 meetings over a 2-week visit in Los Angeles, which led to a development deal from Timur Bekmambetov, the director of "Wanted."
His feature, starring Whitney Able and Scoot McNairy, opens in limited release on October 29, 2010. It is also currently streaming on Amazon ($9.99). The film has multiple official websites, including one in Russian.
https://www.youtube.com/watch?v=_IshZoIwz_o
(* Budget according to the interview. IMDb notes $15,000.)