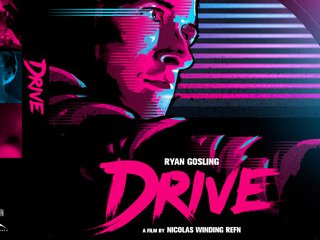 Designer James White on the impetus of his official "Drive" print collateral:
After seeing the film DRIVE I knew immediately I wanted to create a poster for it. I got to work and after a few days I finished my hot pink tribute to the movie. After it's launch I was buried with comments, tweets and emails from people wanting a copy of the unofficial poster which was all very unexpected. After a little while of negotiating, my agent and good pal Ollie Judge inked a deal with Film District to make this poster official.
Check out the poster. You can also print your own Blu-Ray cover at signalnoise.com. And take a look at a conceptual VHS version, which fits well with the "Drive" genre.
For comparison, here's the less-inspired, official Blu-Ray cover.