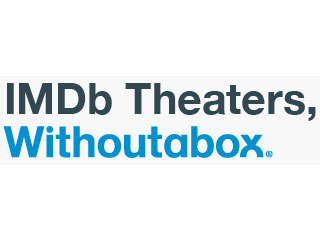 IMDb has a new gimmick for independent filmmakers. The legitimizer of film and television project and professionals alike figured out what to do with their new acquisition, Withoutabox, the all-in-one dashboard of film festival deadlines. They're introducing IMDb Theaters, the latest late bloomer to join the social video network bandwagon with its cheap bandwidth and wait-for-it monitization.
Just this week, an unknown handful of users with films on both IMDb and Withoutabox were invited by e-mail to upload a trailer or the entire short film, check off a non-exclusive agreement, and soon enough see video grace their project's IMDb Title Page. Previously, video would be a dull hyperlink away or reserved for studio clips and trailers.
Missing in IMDb Theaters are the social standards of like video networks, the so-called nuts and bolts like comments and ratings. It's also void of any buzz, like Vimeo's venture with high-def, which raised the bar for free video hosts for artists that care about quality.
What's working is the backbone credibility of the IMDb listing itself. But that's where it ends for now. Reaction might be best explained by the survey accompanying the e-mail announcement tailored to non-participants: "I think the Conditions of Use are too hard to understand," "I only like to license my work in deals where I get paid something," and the straight-forward, "IMDb is not a place that I want to exhibit my film."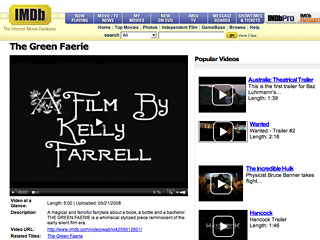 Being listed on IMDb has been essential street cred for years. But with a hundred and one options of social video networks, why use IMDb Theaters? Their current offering isn't innovative, but it's also hardly noteworthy except for one thing. It's progress. Short of studio projects, where IMDb fast-tracks your changes, additions and edits to the database require a lot of the hurdles. Since you're going through all the hoops anyway, their one-form process — the new sync of IMDb and Withoutabox — is a good first step.
Unless you're using IMDb as a top destination for your work, their offerings can be much more competitive. Greater quality of resolution or exposure to traffic could separate IMDb from the rest and, through a catalog of video-included projects, be a route for added exposure for being a forerunner in trying out Theaters.