Part of a series of posts about great film, web, or design artists and their work abuzz online and in-person.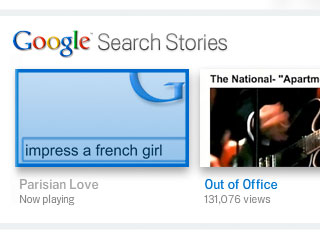 I think we're consistently making content with one goal in mind. Sometimes, after they're put to bed, there's a long tail of opportunity to find another audience.
"Parisian Love" clocked a million views last month, so Google CEO Eric Schmidt let it rip on the Super Bowl telecast. "Be sure to watch the ads in the 3rd quarter (someone said "Hell has indeed frozen over.")," said the advanced notice. Thousands of blog posts, comments, and tweets later, this video began as just one of a series of Search Stories, yet it resonated well beyond the web thanks to its simple message.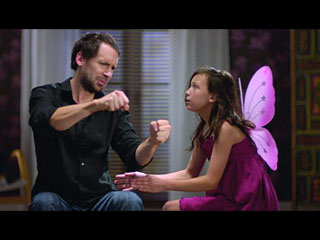 Another recent ad that skips out on talking heads is from Sussex Safer Roads Partnership. Creating a striking PSA is oft an unglamorous challenge, but writer/director Daniel Cox created "Embrace Life" to take on that challenge knowing the diversity of the audience.
According to the press release, he notes, "[o]ne key aspect to the storytelling is that we developed Embrace Life to be non-language specific, so that the message wouldn't become lost when viewed by visitors to, or residents of, the UK where English might not be their first language." With over 800,000 views online, the result is clearly viral with appeal beyond its original intent.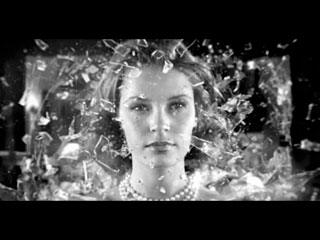 And then there's "Nuit Blanche" by Arev Manoukian. Framed upon a simple moment in time, the short film uses slow motion to "explore a fleeting moment between two strangers, revealing their brief connection in a hyper real fantasy."
In the making-of supplement, you can see how each shot comes together in post, using tools like Maya, Mental Ray, 3ds Max, V-Ray, Blastcode and instanced particles. Grand prize winner of the LG "Life's Good" Film Festival, the Canadian-made film was completed in August 2009, but just this last week has been seen by over 70,000.
[vimeo]https://vimeo.com/9078364[/vimeo]