Part of a series of posts about great film, web, or design artists and their work abuzz online and in-person.
Robert Richardson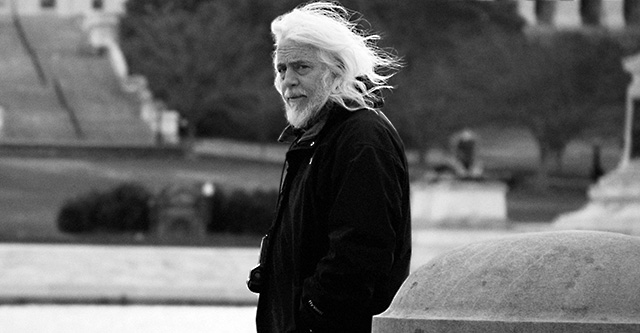 From his interview with The Talks: "I try to bend and be a chameleon towards what the director is looking for. I think equipment is vital for all filmmakers. All filmmakers should have the opportunity to use film, whether that's Super 8, 16, 35, or 65, or to use small cameras such as an iPhone to create an entire film, or to work with the Alexa or the Red. It doesn't matter. I think all these are tools to create and they're all vital. The more we have the better and well-rounded we'll be as filmmakers."

David Bowie
Advice for artists: "Never work for other people…always, always remember that the reason that you initially started working was that there was something inside yourself that you felt, that if you could manifest it in some way, you would understand more about yourself and how you co-exist with the rest of society… And the other thing I would say is that if you feel safe in the area that you're working in, you're not working in the right area. Always go a little further into the water than you feel you're capable of being in. Go a little bit out of your depth and when you don't feel that you're feet are quite touching the bottom, you're just about in the right place to do something exciting."
(via dedpxl.com)

Ed Ruscha
Ed Ruscha: Buildings and Words" is a short-length documentary, commissioned by MOCA, about Ruscha's extraordinary body of work. The film is written and directed by Felipe Lima and narrated by Owen Wilson.
"When they talk about Ed they describe him as 'cool' and, yes, he's cool and, yeah, the places he paints or photographs are usually in Los Angeles. He's lived here for over 60 years after all. I'm not going to try to explain Ed's work — we've only got a few minutes here. But I am going to show you as much as I can and there's a lot, so buckle up."