Part of a series of posts about great film, web, or design artists and their work abuzz online and in-person.
Visual effects shop The Mill worked with JemFX, Performance Filmworks and Keslow Camera to create a car rig called Blackbird for photoreal CG cars. Why shoot one car at a time, or be limited to one car in a shot, when you can more easily combine practical and digital effects into the same workflow. Lots of talk about how this is a game changer.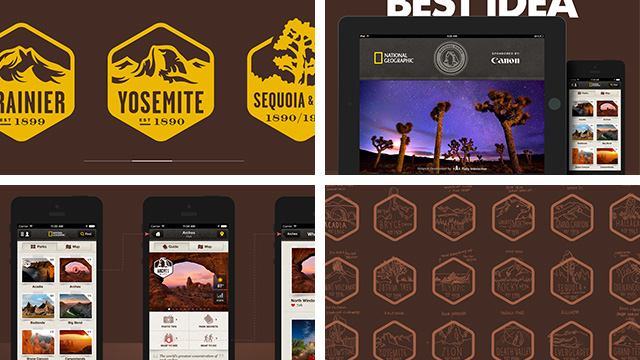 Interactive studio Rally goes above and beyond with their work and their case studies, like this one for their National Parks app for National Geographic. They give you some great insight into their thinking process for some complex work and even touch upon mistakes as lessons learned. That level of transparency is a cool approach, surely appealing to clients who appreciate that candor. It's also an inspiring move to run any business where it's okay to share what works alongside what doesn't.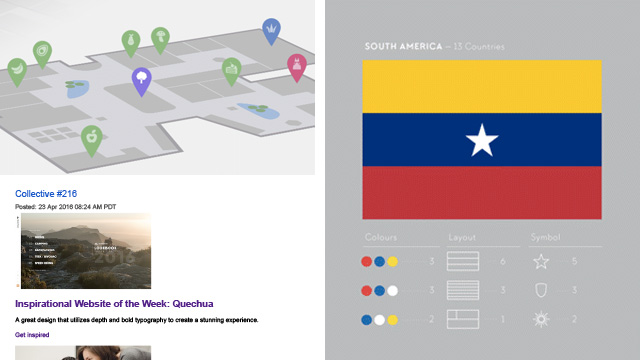 Codrops has a consistently impressive blog (and e-mail newsletter) that highlights web design and web development resources. The updates often involve hosted demos of cutting-edge work (e.g. an interactive mall map and multi-layer page reveal). Codrops also frequently highlights inspirational websites (e.g. a site dedicated to flag design and Quechua's Lookbook) and — like this series on our blog — blurbs about home-grown digital tools that rock the boat. It's a little tricky to subscribe to their e-mail list, but just click the mailbox icon in their header to get their posts via e-mail.