Part of a series of posts about great film, web, or design artists and their work abuzz online and in-person.
To celebrate 100 years in film, ARRI has a series of interviews called Filmmaker's View, pairing promotional content for their camera/lighting gear with intimate testimonials from filmmakers. Embedded above is one not to be missed with cinematographer Roger Deakins, ASC, BSC, CBE.

Chris Thilk writes Cinematic Slant (previously Movie Marketing Madness), where he reviews a film's posters, trailers, online / social, advertising / cross-promotional, and overall marketing / publicity, always alongside a critical eye. He also has an incredible work ethic to writing so much original, thorough content. (Chris is also available for freelance writing.)
Here's one favorite visual from his round-up on The Last Jedi: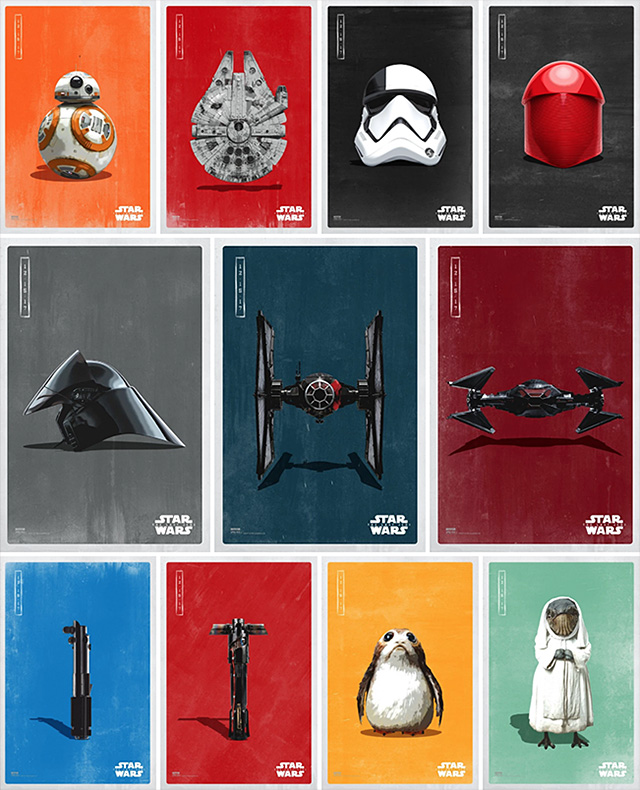 The web user experience blog, UX Collective, has a great write up by Theo Strauss on how the ride sharing app for Lyft gets a lot right about placement. Whether you use your phone one handed or two, it's now right by your thumb, not way up at the top out of reach.
"[Contrary to Uber and Google,] Lyft took a different approach with their search bar. Instead of a floating field up top, they added it to an overlay towards the bottom-mid section of the screen. This simple change made it more accessible for almost 100% of users."