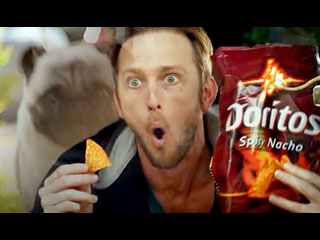 During the first commercial break this last Sunday's Super Bowl, actor Jeff Lorch caught a lot of attention with the popular Doritos spot, "Pug Attack," which began as a micro-budget spec in the video contest and ended up winning the top prize as well as critical acclaim.
How did you come to be involved in Pug Attack? What was your experience working with the director?
Jeff Lorch I got involved with Pug Attack because Tess Ortbals (producer) was friends with other students who were shooting a USC Graduate Thesis project I was involved with a few years back, a comedy pilot called COST OF LIVING which ended up winning a Student Emmy for Best Comedy. She remembered my comedy stylings and e-mailed me asking if I'd like to come up and shoot a Doritos spec spot in Ventura County. Her boyfriend, JR Burningham, was shooting it. I'd shot one for the contest two years prior with director Brad Bosley (whose LOVE HURTS Pepsi Max spot aired this year during the Super Bowl, too!).
It was a very easy going set with JR. Once it was time for me to shoot my part at the door, he just said, "OK, just try to call the dog over with a Dorito." I thought, "hell, there are no ad agency people or clients here, so I have total free reign to do whatever I want to do." I went off, and JR and the crew loved it. He said keep doing that, so that's what they got for the commercial.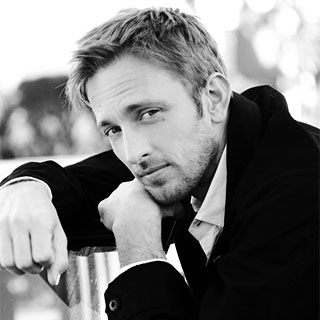 From meeting you, I completely see you owning your character in "Pug Attack." Your background includes The Groundlings, UCLA, and daytime soaps. How do those experiences influence your style?
JL As far as my style, I think I've always been partial to comedy. When I read something, my mind naturally goes to comedic elements–maybe it's from being picked on as a kid (ha) since I used to be a total introverted nerd. I loved Groundlings because they teach you to do things "TO A 10!," so I got to explore my insane side while also keeping a grasp on timing and the comedic elements of sketch. Training at UCLA, along with being a part of Pacific Resident Theatre Company, and scene study class with Cameron Thor have all helped maintain my depth as an actor, so I don't end up just playing a goofy flippant guy all the time.
I've also gotten into writing and shooting. I wrote and shot two shorts last year, one called SURPRISE PARTY and another called FUZZY CONNECTIONS, currently submitting to festivals. I'm currently finishing up a feature length dark comedy script.
You're no stranger to short-form content, made especially for the web, but also straight-to-broadcast. How do you see web-turned-broadcast or web-turned-theatrical content?
JL I think it's a tough medium to penetrate beyond being a temporary flash. The short, SURPRISE PARTY, played in a film festival contest at LAEMMLE Sunset 5, and the audience roared with laughter. It's not quite as effective watching it on YouTube. The factor of the big screen and huge sound creates a medium and an effect that cannot be replicated on a tiny computer video screen. But, that being said, there is definitely room to go viral and make a name for yourself because anyone can access it at any time, and it will spread unbelievably quick when it's done right. And, if it's original and good, it can lead to bigger things.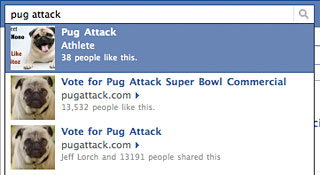 What was your experience with the grassroots, calculated, and consistent web marketing (e.g. pugattack.com) to gather votes to even become a finalist for the Super Bowl slot?
JL With PUG ATTACK, JR and Tess did an incredible job marketing the contest and employing an email company to create a simple, fun, and effective daily email reminder that made it easy and fast for people to vote, share via facebook, and tweet or email about the spot for the contest. Within a few days it went from 0 views to 10,000 views. Who knows how many actual votes it accumulated by the end! I believe it reached 100,000 views on youtube by the final day of voting in the Doritos Final Five contest. I had family and friends constantly sharing the link on Facebook, and it just launched it!
Because of this video, and its success on Super Bowl Sunday, you're on the front of CNN.com and top critical acclaim on USA Today and AceMetrix. What do you think about the effect of this spot?
JL I think the effect of this spot just proves once again that we, the consumer or pro-sumer, have the tools to create commercials or short films or full length features that don't cost too much to do, and that are as or MORE effective than those who have tons of money to do so. It's all about having a great idea, and having the ability to carry out the vision, sometimes in the simplest way. We all crave watching a really good story, a funny vision, or a door in the face when it's done right!
https://www.youtube.com/watch?v=hpjaOUjUPUc
Writer, Editor, Director:
JR Burningham
Writer, Producer:
Tess Ortbals
The Pug: Oko Nono
Lead Actor:
Jeff Lorch
Lead Actress: JulieAnne Young
Director of Photography:
Jonathan Barenboim
Sound Designer: Patrick Knipe
Animal Wrangler: John Ortbals
Production Sound: Shannon Latimer
1st AC: Jonathan Bernbaum
2nd AC: Adam Fratus
Gaffer: Adam Goral
Grip: Mark O'Connor
Grip: Susana Onglatco