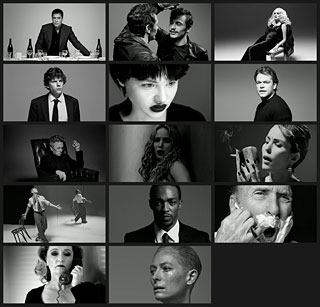 "Fourteen Actors Acting" is a web feature for today's New York Times Magazine, including the talents of Javier Bardem, Natalie Portman, and James Franco. Each "screen test" embodies a classic acting type.
Directed by fashion photographer Solve Sundsbo. Music by Owen Pallet. Production by Spring Studios.
The video accompanies stills that appear in the magazine and online. Also check out the behind-the-scenes blog post.