Louis Vuitton and Nordstrom both try to catch eyes with their filmmaking. But in each respective campaign, they shoot for different goals: one strives to bolster brand awareness, while the other aims to create conversation. So which one works?
Louis Vuitton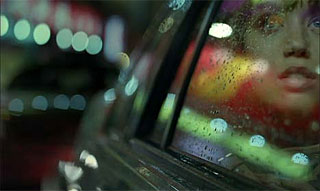 "What is a journey? A journey is not a trip. It's not a vacation. It's a process. A discovery. It's a process of self-discovery." With that introduction, Louis Vuitton lays the framework for a spot directed by Bruno Aveillan in 2008. "A Journey," which runs 90-seconds, premiered in theaters as well as television as part of their Core Values advertising campaign. According to its press release, the commercial "captured some of the most quintessential moments that we have all but experienced at one point in time when we travel, where our senses and sense of awe are surpassed by the absolute beauty of a place, of a moment." It continues to be shared and cited online as one of the most beautiful ads around. And in a show of disinterest in social media, Vuitton doesn't even host the ad. In one bootleg on YouTube, it's reached over 250,000 views.
Client: Louis Vuitton
Title: A Journey
Agency: Ogilvy, Paris
Creative: Christian Reuilly
Agency Producer: Laure Bayle
Production Company: Quad Productions, Paris
Director: Bruno Aveillan
Producer: Martin Coulais
DP: Philippe Lesourd
Cameraman: Bruno Aveillan
Post-Production: WIZZ Paris
Post-Producer: Manuel Beard
Editor: Fred Olszak
Flame Artist: Bruno Maillard
Special Effects/Processes: WIZZ, Paris
Music: Gustavo Santaolalla
Nordstrom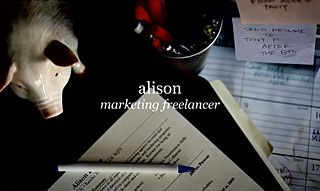 In tandem with a website redesign made in-house this month, Nordstrom introduced video conversations which feature archetypes of their customers talking about their looks. According to WWD quoting Jamie Nordstrom, president of Nordstrom Direct, the strategy is to talk to customers "in a more conversational way," which include videos with designers, customers, store managers and sales people on seasonal topics like trends and top-sellers.
One oversight is that some videos feature clothing that isn't available on the site, which an interested customer queried in the comments below the video on Nordstrom.com. Their comments are almost a shot in the dark: Nordstrom staff took eight days to reply to one dialog they've indirectly encouraged, but the reply fortunately linked up two in-stock replacements to the missing orange dress.
In the end, these are videos are useful attempts to push specifics. The approach of conversations, even if it's scripted, attempts to provide what all websites lack: a personal shopping guide, with a confident opinion you expect to get when you're in a store.
With both Louis Vuitton and Nordstrom, you either need to understand the tools before you use them–or have a brand so strong it doesn't need much help to begin with, which you'd think Nordstrom's already has.