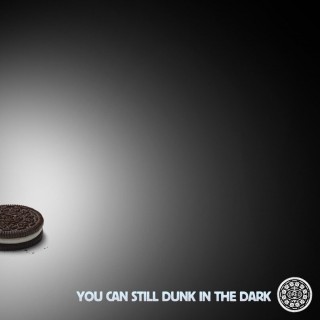 My copywriter colleague appeared on cue in my office doorway this morning, demanding to know my favorite Super Bowl ad. I said I didn't have one.
The best ad, I said, was a tweet. I had plenty of company.
Oreos' quick and quick-witted response to the Big Game's big blackout trumped everything in 30-, 60-, 90- or 120-second format this year, including its own whisper spot, a "meh" effort at best.
But, knowing opportunity strikes suddenly and without warning in a digitally-enabled Super Bowl, the Oreo client and its team, digital shop 360i and media services power player MediaVest among them, were ready. They tweeted "Power out? No problem." and included a pic of the iconic cookie above the headline "You Can Still Dunk in the Dark."
They were able to do this because everybody involved–creative and strategy teams and the client–were together in an office at 360i's Manhattan headquarters for just this eventuality.
And they killed. More than 12,500 retweets, over 19,000 likes on Facebook. And once again, Oreo establishes its bona fides as a smart marketer, digitally competent and able to bring the brand to anyone, anywhere and with impact.
Once again, if you didn't need reminding, it was the combination of old and new platforms married to opportunity that sealed this deal. The Super Bowl, in fact, has become as much a platform for state-of-the-digital art plays as it has for the conventional commercial.
And not incidentally, a testament to the criminally under-appreciated truth that you don't need fart jokes, animals, babies or Bar Rafaeli kissing a geek to stand out in a Super setting.