Friday, May 4th, 2018
7:00 pm + 3 hours
Kleverdog Coworking
418 Bamboo Ln.
Chinatown
Los Angeles, CAUnited States
Sorry, RSVP for this event is now closed. Look out for upcoming events or subscribe to our events list below.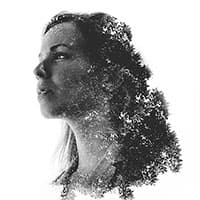 FWD:labs Salon presents "Producing a Commercial - From Concept to Final Delivery" by producer Brooke Dooley.

About the Speaker

A Northern California native and graduate of San Francisco State University, Brooke Dooley has produced over 100 projects since 2009, including commercials, feature films, music videos and photo shoots. She spent part of that time as Head of Development for a large production company in Santa Monica where she worked with writers and directors to package film and TV projects for major brand sponsorship and mainstream distribution. Past clientele includes Google, U.S. Navy, Hewlett Packard, Samsung and The Salvation Army, among numerous others. Her work has been seen by millions on the web and broadcast television.

Her most current narrative feature film, LISTEN, tells the story of what happens when we don't pay attention. It's about all of us and how we impact each other. The film has screened to over 50,000 people in North America through an untapped education market.
FWD:labs Members in Attendance
10 (approx.)