Part of a series of posts about up-and-coming artists, projects or movements across film, web, or design in cinema that go the extra mile for their audience.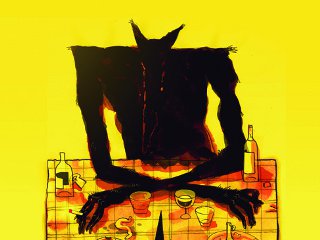 Great work from Adrien Merigeau, Old Fangs is an animated short about three forest-friends going on a coming-of-age journey so one can confront the father he hasn't seen since he was a child.
The film was an Official Selection in the 2010 Sundance Film Festival. It may be cute, but the story is adult and full of heartache and loss.
[UPDATE: Video at https://www.youtube.com/watch?v=q6sQTkt2xoU no longer available.]
(Originally published on Space Pod Betty.)