Meet The Rescue Squad…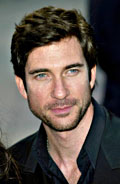 Commander NICO BELLAFANTI (think Dylan McDermott) will do whatever it takes to find missing people. He's a family man and an ace helicopter pilot. He leads each and every search and rescue mission that comes into the base and he runs his crew with an iron fist.

Needless to say, the demands of such a 24/7 job are incredibly taxing on his marriage and family. Every time they come close to settling in somewhere, the Guard moves them somewhere else, and this last move, from the busy metropolis of Chicago, has made them all miserable. Stuck in this stuffy little town, Nico's older son, GARRETT is starting to rebel and question his father's leadership. By the end of the pilot, Garrett runs away from home and for the rest of the season, despite using all the resources as his disposal, Nico can't find him. His mind races to the worst possibilities – the different places Garrett could have gone, and all the horrible things he's seen happen. And now this man who refuses to allow emotion to get in the way of searching for and saving lives, has to balance his professionalism with his the terror of not knowing where his son is.

Nico's marriage suffers, but he and his wife, VICKY, stay together for the sake of their younger son, SAM – an eager-to-please young kid who has his own challenges to deal with after his brother disappears. Over the course of the series, we watch the family try to put itself back together again and make amends, while always keeping alive the hope that Garrett will someday return.



Lieutenant TRIPP RADLER (think Cam Gigandet) didn't become Nico's protégé by choice. A rescue swimmer who probes the depths day in day out, he loves his job. He's not a complicated guy, but he also doesn't think too much about the danger he puts himself in, and it will take a close brush with his own mortality for him to realize that he has limits, too. A handsome former high school swim champ, he gets attention from the ladies, but he's also made mistakes. By age 30, he's already been married and divorced, and now all the baggage that comes with that is getting in the way of his relationship with his new girlfriend, DIXIE.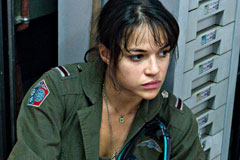 Lieutenant Commander GINA DIXON, or DIXIE, as most people call her (think Michelle Rodriguez), serves as Nico's helicopter copilot, and doesn't like people who call them choppers. It's called a helo, okay? Butch in a sexy way, Dixie is the kind of girl who can fly her Sikorsky through a category 3 wind storm and then come home and do fifty pushups. A former marine, she takes shit from no one and loves the autonomy and intensity of her job more than anything else in the world. But that also means she keeps people at arms length and has never been one for "relationships," which she considers as the territory of silly sorority girls like her mother. This thing that's happening with Tripp is just a fling, she keeps telling herself, even through she has to see that she's risking a lot by sleeping with a junior officer.



Chief Warrant Officer VINCE BISHOP (think Gil Birmingham from TWILIGHT) is a tracker, a soldier, and a loner. He's the guy who handles the guns and arrests. Possessed of an uncanny ability to hunt down the missing, people have taken to calling him "Hound Dog," even though Bishop isn't a huge fan of nicknames. Bishop grew up half Chinook in Alaska, and married a tribal elder's daughter, but after he took a job at the local Indian casino, he started drinking heavily. Now he's sober, trying to return to a normal life, but he's also struggling to differentiate himself from the stereotypes, to become a regular American, if that's even possible for an Indian anymore. While his family is trying to pull him back into their lives, he is busy trying to find his own path to his heritage.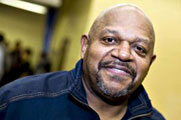 Captain Carl MEANS (think Charles Dutton) is the senior officer at Coast Guard Station Cape Disappointment, trying to maintain some semblance of order among the Guardsmen. He's an old salt with the best intentions, trying to keep a leash on Nico where possible, but also trying to give him enough rope to let him do his job. Managing Nico is a constant wire act, and the stress is giving Carl an ulcer. But when pushed, Carl has the ear of the Commandant, who can put Nico back on a dingy in San Diego anytime the rules become too fuzzy. His style of running his boat is much more laid-back, but don't think that means he won't have your ass if a single knot isn't tied right.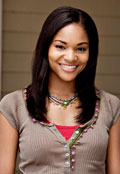 LIZ TREMAINE (think Erica Hubbard from SISTERHOOD OF THE TRAVELLING PANTS) is the new winch operator and helicopter mechanic. A smart-mouth from Louisiana, she's a girly girl who becomes awkward friends with Dixie. And although she thinks of herself as a glamorous player, on occasion the part of her comes out that's just amazed at how cool it is to save someone's life. As the crew uncovers more about her, we learn that she joined the Coast Guard after Katrina took her family's home and left them destitute. They almost died in the flooding, but she'll never forget the Coast Guard crew that pulled her and her little sister out of the wreckage and lifted them to safety.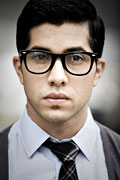 AIDEN SALVATRUCHA (think Walter Perez from FAME) is the new rescue swimmer assigned to train under Tripp. A nerd in a uniform whose parents wanted him to be a doctor, but he failed the MCAT's three times. Aiden's whole life is a series of screw ups, which is fine for a kid with no responsibilities, but that's not the Coast Guard. He quickly becomes the bane of Tripp's existence – try as he might to get better, Aiden just keeps failing, and in this job, failing means people die. For everybody else, pressure seems to make them function better, but not Aiden – the pressure just makes him fall apart. There is one thing about him that eventually rallies everyone to Aiden: he just refuses to give up. As the series progresses, the crew finally gets behind his need to succeed, and they learn that they rise and fall as a team.

There are plenty of LOCALS of Cape Disappointment – fishermen, farmers, and families – and in a town of 1,100, everyone's eccentricities become magnified. There is a constant stream of boat captains making their way back and forth up the river to Portland. And despite the fact that industrial fishing is one of the most dangerous occupations in the country, these men brave the dangers of the Cape day in, day out, to put food on their family's table.

And then there's the dangerous underbelly of the drug trade that has edged all the way up to the Pacific Northwest. Rumors of a handmade white narco submarine abound throughout the Coasties -- most think it's a kind of joke. But after Nico starts finding traces of drugs around the area, he starts thinking the rumors of the so-called "white whale" might actually be true.