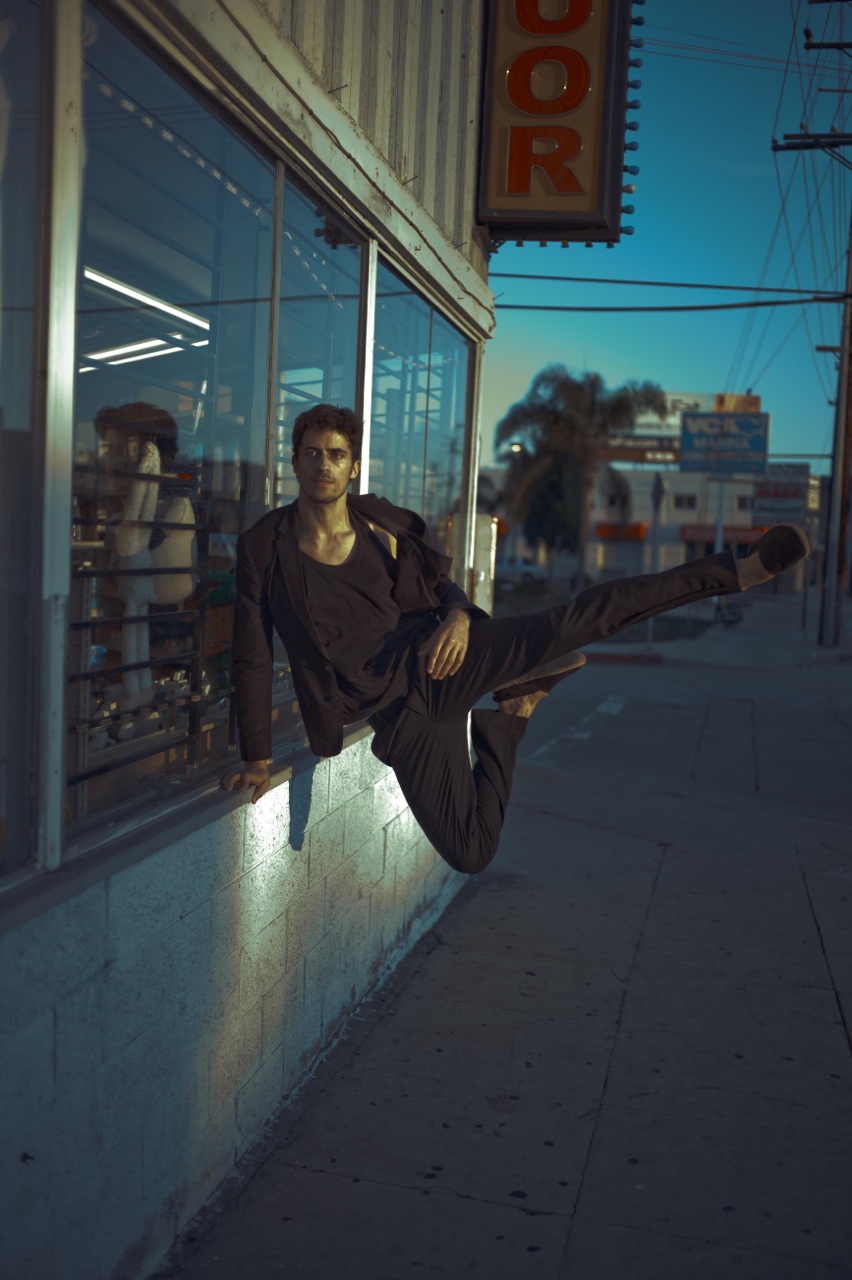 Eric Monjoin was born in Paris in 1981. Passionate about directing and editing, he began his career with studies in IT at Pole Universitaire Leonard de Vinci in Paris and continues to direct and edit short films and music videos. Equally committed to photography, he has shot high fashion models for leading fashion agencies in London, Los Angeles and Milan. Additionally he studied acting at the Ecole Internationale Beatrice Brout in Paris.
At age 20, he started modeling and worked across Europe for various designers. He walked for John Galliano, Givenchy, Ungaro, G-Star and Diesel, was on the covers of Le Monde and Men's Health, and became the face of Desigual. Monjoin is particularly regarded for his TV commercial work, having appeared in commercials for Nivea, BMW, Garnier, Directv, Google, Nissan, Head & Shoulders, Rexona, DSW, Kia among numerous others.
His TV commercial for Heineken, "The Entrance," directed by Fredrik Bond, was nominated for a DGA award and won a Gold Lion at the Cannes Lions Festival. In 2011 Monjoin was finalist at the British Arrows Best Actor in a TV Commercial competition. Commercial directors with whom he has worked include Josh Gordon, Malcolm Venville, Phil Griffin, Jean-Pierre Philippot and Kevin Kerslake.
Monjoin moved to Los Angeles in 2011 and acted in Ray Donovan, opposite Liev Shreiber; True Blood, opposite Kristen Bauer Van Straten; and The Client List, directed by Allan Arkush.
In 2014, he acted for Dior, directed by Philip Lorca Dicorcia, which earned a third place at the best fashion films of the season awarded by the website businessoffashion.com
In 2015, he went to Bangalore to become Pocketman, a 48 hours experience that reached out to 23 million people in India and earned an Effie and Abbys awards, and a Webbys Honoree.
Not leaving directing, he collaborated with JES for the music video "happy" which played on MTV alongside other short films, Debts and L'homme infâme, taking place in Paris, which he also wrote.