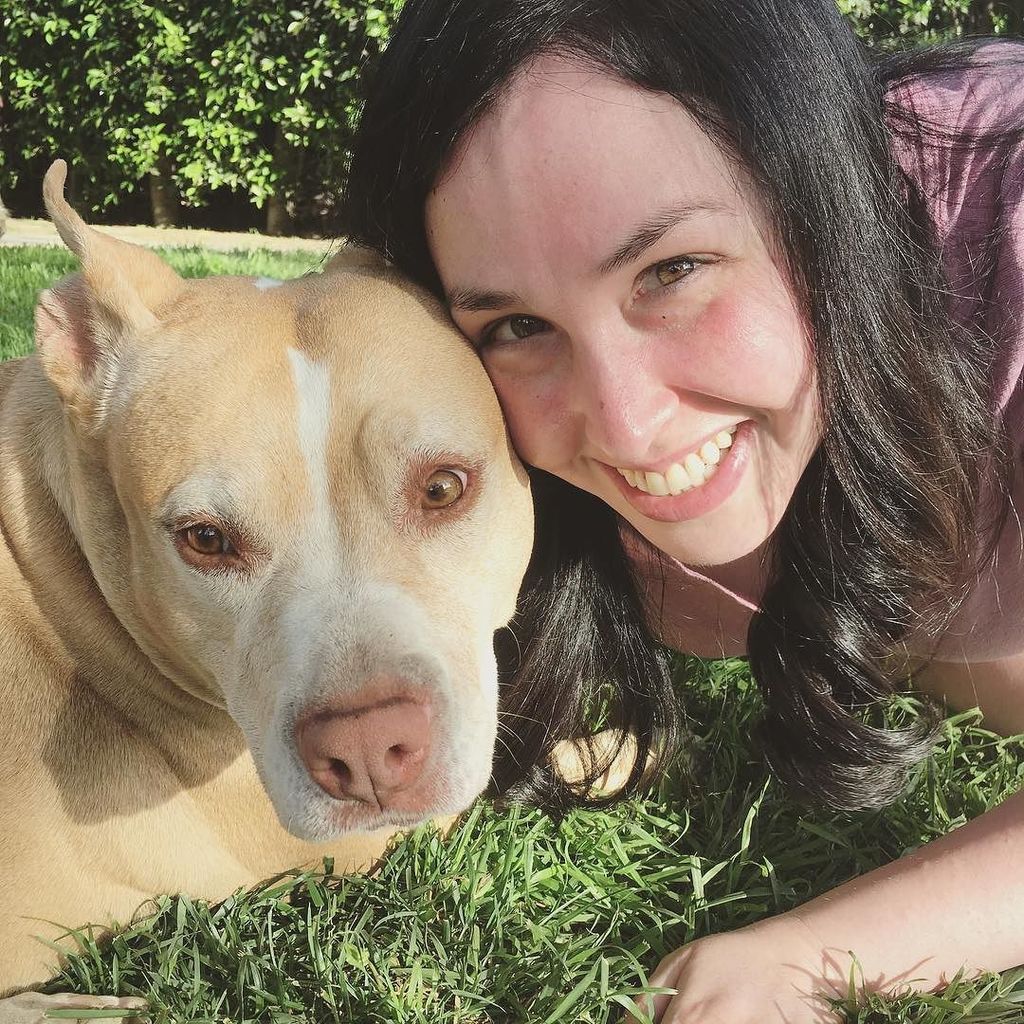 Brijana Prooker is an award-winning writer, producer and actor, twice-featured on George Pennacchio's "Hollywood Wrap" on KABC-7 Los Angeles, the most-watched newscast in Southern California. Bri Prooker is also a dog lover and Pit Bull advocate, on a mission to help animals -- and grateful to have two platforms to do so.
Bri founded WOOF Productions with the goal of donating film proceeds to animals in need, particularly Pit Bulls. WOOF Productions is named after Bri's Golden Retriver-Chow Chow Woofie, whose furry face is seen at the opening of all her WOOF Productions films.
Bri Prooker is also the Executive Brand Journalist and Creative Projects Director at KOTAW Content Marketing, a boutique Los Angeles-based creative marketing and brand storytelling studio she runs along with her sister, Kelsey Prooker and her mom, Katherine Kotaw, KOTAW's CEO and chief-storyteller. Their Pit Bull Ivy is their Brand Ambassador and the "KOTAW Girl Gang," as they call themselves, is on a personal mission to use brand storytelling to show the world how sweet and loving Pit Bulls are with their passion project, "Pit Bulls and Personal Branding".
Pssst! Bri's other fur babies include a Mensa Poodle Doodle named LuLU and a magical kitten-cat fairy named Doosis. You can keep track of their adventures with Bri and Ivy on Bri's Facebook page.
Bri Prooker is currently in pre-production on LOVE ABRIDGED, a feature film she wrote and plans to produce as a joint WOOF Productions and KOTAW Productions film. LOVE ABRIDGED challenges gender roles in Hollywood and asks whether we are making love or getting screwed.