Aaron Proctor
Founder + Cinematographer + Web Designer/Developer
Los Angeles / San Francisco
aaron@fwdlabs.com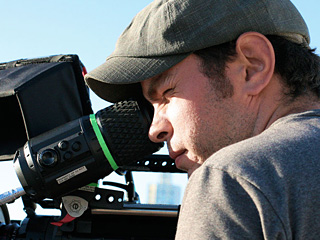 Aaron founded FWD:labs as the intersection of film, web, and design with creative like-minds. FWD:labs is currently a studio and collective based in Los Angeles, California.
For film, Aaron creates cinematic content for film, web, and broadcast. He is a creative cinematographer and commercial director with narrative and documentary expertise – with experience on over 200 projects shot and screened around the world since 1999. From short-form spots to feature-length documentaries, Aaron's award-winning work adopts multiple formats and versatile styles, working with the client's needs and the production's opportunities, bringing an original point of view each time. His work has been seen at the Tribeca International Film Festival, the San Francisco Museum of Modern Art Film Festival, and the San Francisco International Film Festival.
For web, Aaron has worked as a front-end web designer and developer. Before starting FWD:labs, he got his start working for various marketing departments at UCLA, where he pushed the envelope with fresh perspectives and quick iterations on multiple, concurrent projects. Untraditionally wearing two hats, he can helm both form and function, rapidly creating sustainable workflows alongside top-notch user experiences. His work has been nominated for a Webby (2003) and WPA Maggie Award (2007), featured in Variety (2008) and VanityFair.com (2008), and won a 2009 PRism Award (PRSA).
For design, as a graduate of UCLA Design | Media Arts, Aaron bridges the online work with physical collateral. His skills with vector graphics, color theory, and the printing process allow him to work seamlessly with print designers transitioning to the web. He was invited to present his work with Nanotechnology at Siggraph with co-designer Joshua To. His work also gained the attention of designer Vasa Mihich.
Aaron also writes a regular column on the FWD:labs blog and hosts its monthly salon in Los Angeles.
We also often hire producers, actors, editors, colorists, designers, attorneys, consultants, developers, and more as the job requires.