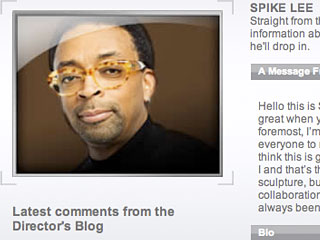 Oscar-nominated director Spike Lee, teaming with Nokia, is calling his experimental filmmaking endeavour the "democratization of film." In a recent article in the New York Times, the filmmaker expresses his interest in mobile contest "because it's a great collaborative effort. Within five years, new movies will be made with devices like these. … We want people to send sounds, music, maybe a baby crying in the park." The director will oversee the top 25 submissions of video, music, photos and text sent in by cell phone users to create a feature-length film.
Sharing Cinema
Film intentionally made, not just distributed, for mobile is gaining momentum as these devices have larger screens to see and easier accessibility to share. In 2004, Fox started, and trademarked, "mobisodes" with spin-off episodes of hit show, "24: Conspiracy," which were comissioned by Verizon. In 2007, MTV Networks started the animated series "Lil' Bush: Resident of the United States" and mtvU tried the live action "Suck Less, With Kevin Smith," both partnered with Amp'd Mobile. Also in 2007, Robert Redford's Sundance Institute and GSM worked to make the Global Short Film Project and its five short films for your phone. Director Maria Maggenti, whose film "Los Viajes de King Tiny" was included, shares her excitement on the new dialogue. "The thing that's interesting about this format–about using this technology–is that there's still a really strong impulse that people have to share. … The same way you do when you go to the cinema. I hope that people say: 'Oh! Let me send you this little movie,' or 'Come over here and watch this movie that's on my cell phone!' That's what I want people to get out of it: Sharing it."
Cinematographic creativity might be on the rise, but online video is rife with incoherent randomness. It's another capture medium and distribution platform for storytelling, but yet to gain the momentum behind webisodes and social video networks.
One of the new ways of thinking is the transparency of dialogue between audience and distributor. In the BusinessWeek article, "How Nokia Users Drive Innovation,", suggests that "[i]nstead of people recording silly Web cam videos for YouTube or inventing frivolous advocacy groups on Facebook, [cell phone users] can help make the mobile Internet more useful." These efforts need — and this one has — a roadmap with specific assignments. As noted in the press release for the Lee/Nokia contest, "each act will be announced online and people will then have four weeks to produce their submission."
New School
Lee goes further to suggests that "[a]spiring filmmakers no longer have to go to film school to make great work. With a simple mobile phone, almost anyone can now become a filmmaker." Film critic Eric D. Snider disagrees in his opinion on Film.com. "Hold the phone there, Spikeroo. There's a huge difference between 'making a film' — i.e., pointing your camera or cell phone at something and pressing 'record' — and being a 'filmmaker.' No, you don't have to go to film school to be a filmmaker. But merely possessing a device that can record moving images doesn't qualify you as one either. I've got some pots and pans in my kitchen. Does that mean I'm a chef? If so, it's going on my resume."
Director David Lynch also had some curt thoughts on being "cheated" with cinema that ends up on cells. Ironically, the soundbite from the Inland Empire DVD extra found its way onto YouTube and, in January 2008, the mash-up became an iPhone parody.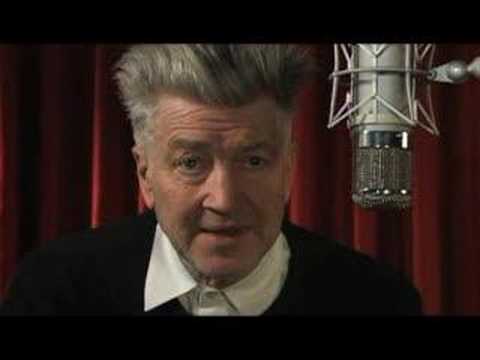 New Relationship
Proximity is a big change, as noted on SlashFilm.com. The scale of audience to screen to a movie theater screen, to a living room television, to a personal computer screen, and to a cell phone in your hand divide each step of the way. Wired Magazine, in a 2004 article on cell phone filmmaking, asked director Joe Miale on that relationship. "You're not going to make a short film that is character-based. It would be more caricature-based. … A two-minute Pixar movie, with animated fish, would be perfect. I don't think there's enough on that tiny little screen to give you a breathtaking performance with subtlety."
In a recent interview with AdAge, Spike Lee said of his hopes for this feature film, "I never underestimate creativity in people."